Product Therapy is podcast about product management hosted by us, Ben Erez & Brandon Lucas Green, two PMs who need to talk some things out.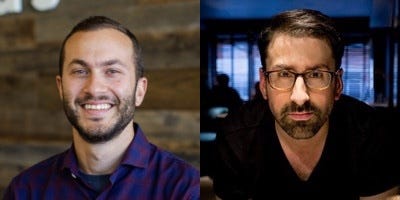 We have both been doing this job for a while now and have amassed a myriad of joys, frustrations and things to contemplate about managing products in the 21st century. Each episode gets deep, opinionated, and a little rambly about topics every PM thinks about but nobody seems to podcast about.
You can find us on: Apple Podcasts | Overcast | Spotify | Stitcher | Pocket Casts
Why subscribe?
Subscribe to show your support, get the podcast immediately in your inbox and (eventually) get access to some exclusive stuff.
Join the crew
Be part of a community of people who share your interests.
To find out more about the company that provides the tech for this podcast, visit Substack.com.